(We Sleep) In Seconds Between | Micah Schmelzer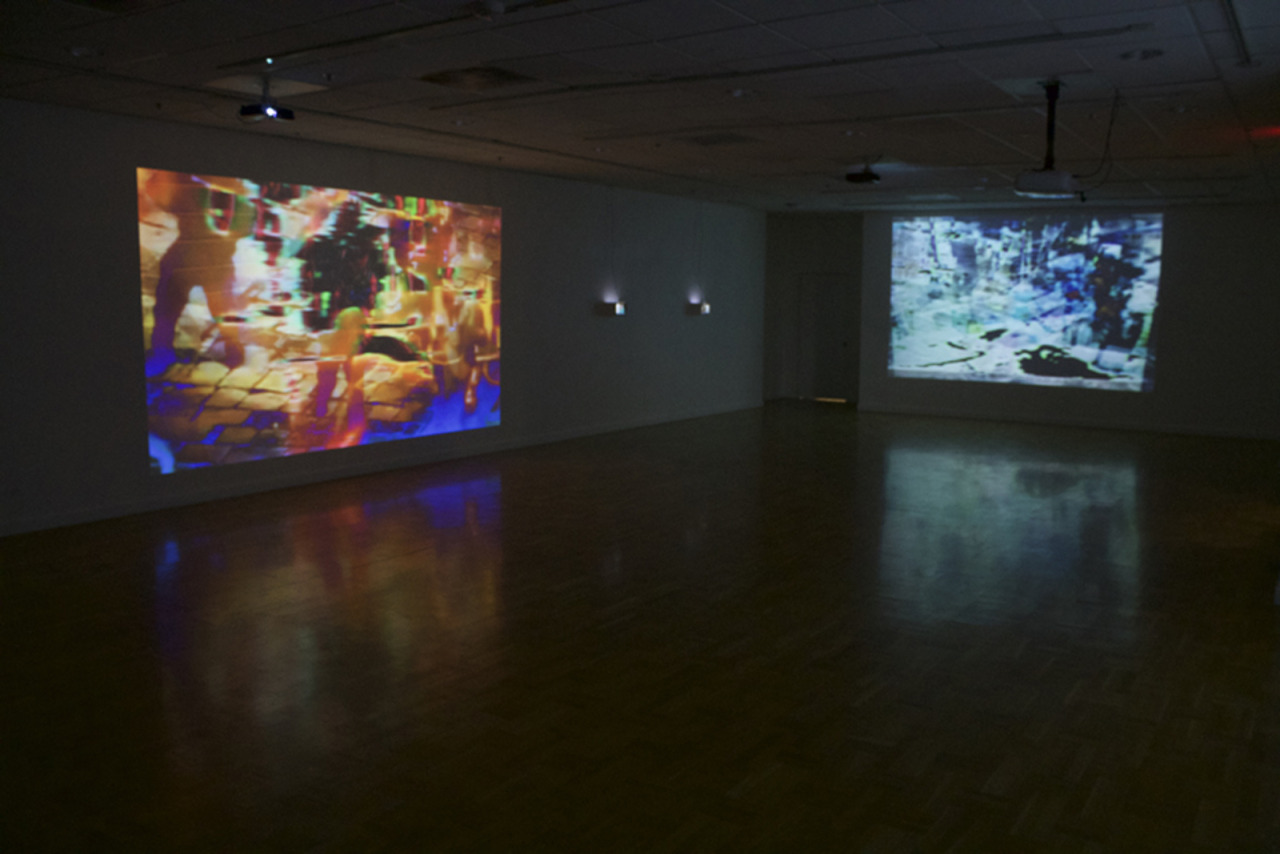 Febraury 3 - 25, 2016 | Littman Gallery
Reception: Wednesday February 3, 2016 | 6 - 8pm
Artist Talk: Monday, February 22, 2016 | 6:30 pm
Curated by Maggie Heath
"…we—as audience members, spectators, readers, participants, consumers—cannot hope to ferret out injustices, protest certain forms of injury, violence, and violation, while also deriving pleasure or excitation from representations of them."— Maggie Nelson
(we sleep) In the Seconds Between is a new media video installation that uses appropriated video content taken from popular file sharing forums on the internet. The main concern of this work is to investigate a passive/active relationship to violence in words and video while calling attention to the systems that make this content accessible ie. technology, the internet, digital forums. Through using platforms that foster community based file and media sharing such as DIGG, Reddit, Youtube and LiveLeaks, (we sleep) In The Seconds Between explores how technology functions as a stage for accessing content that has both assimilated and dissimilated into human consciousness. This video installation seeks to reframe a familiar relationship to networks while investigating the moments that are bookends to violence. By using video screens, projections, and sculpture the treatment of space leads the audience to activate the visuals, thereby forcing a relationship between viewer and video content.
Many experiences are constructed through screens and interactivity, this all–encompassing dependency upon technology holds imaginations captive. Access to images, media and information drives the human need for immediacy. As computing and production speeds double and triple past the landmarks that have been documented in the past century, so do the future expectations for stimulus and efficiency. Does the immediate access to information or the act of viewing make the viewer implicit in the propagation of that content? Or can a person look safely from their screens and be free of the emotions that come along with viewing the images that exists in the world around them?
Micah Schmelzer is a new media video artist whose work looks at violence as a metaphor for systems of control that exist within the frameworks of interactivity and technology. He earned his BA from Columbia College in Chicago where he studied Graphic Design and Photography, and his MFA in Visual Studies from the Pacific Northwest College of Art in Portland Oregon. He has worked with organizations such as Ditch Projects (OR), PICA (OR), Disjecta (OR), and UPFOR (OR) as a tech consultant and preparator. He has shown his work in both Chicago and Portland at gallery's and festivals including Duplex (OR), Disjecta (OR), HOLOCENE (OR). DESIGN WEEK PORTLAND 2014 (OR), PICA TBA at Bronco Gallery (OR), BLACK CLOUD (IL) among others. His current interests revolve around the interactive distancing and use of screens as control mechanisms for the conditioned viewing of violence.