Camp Here Tonight | Wynde Dyer, et al.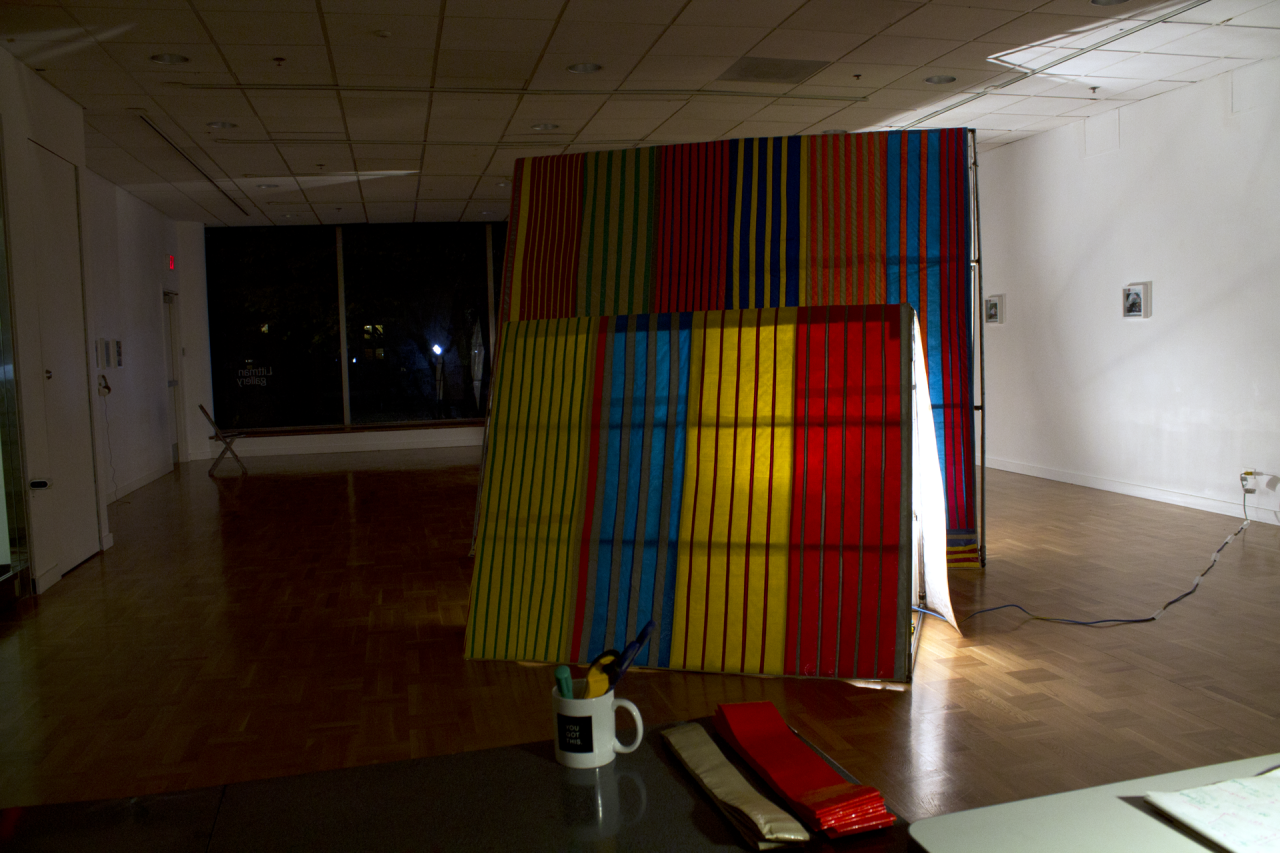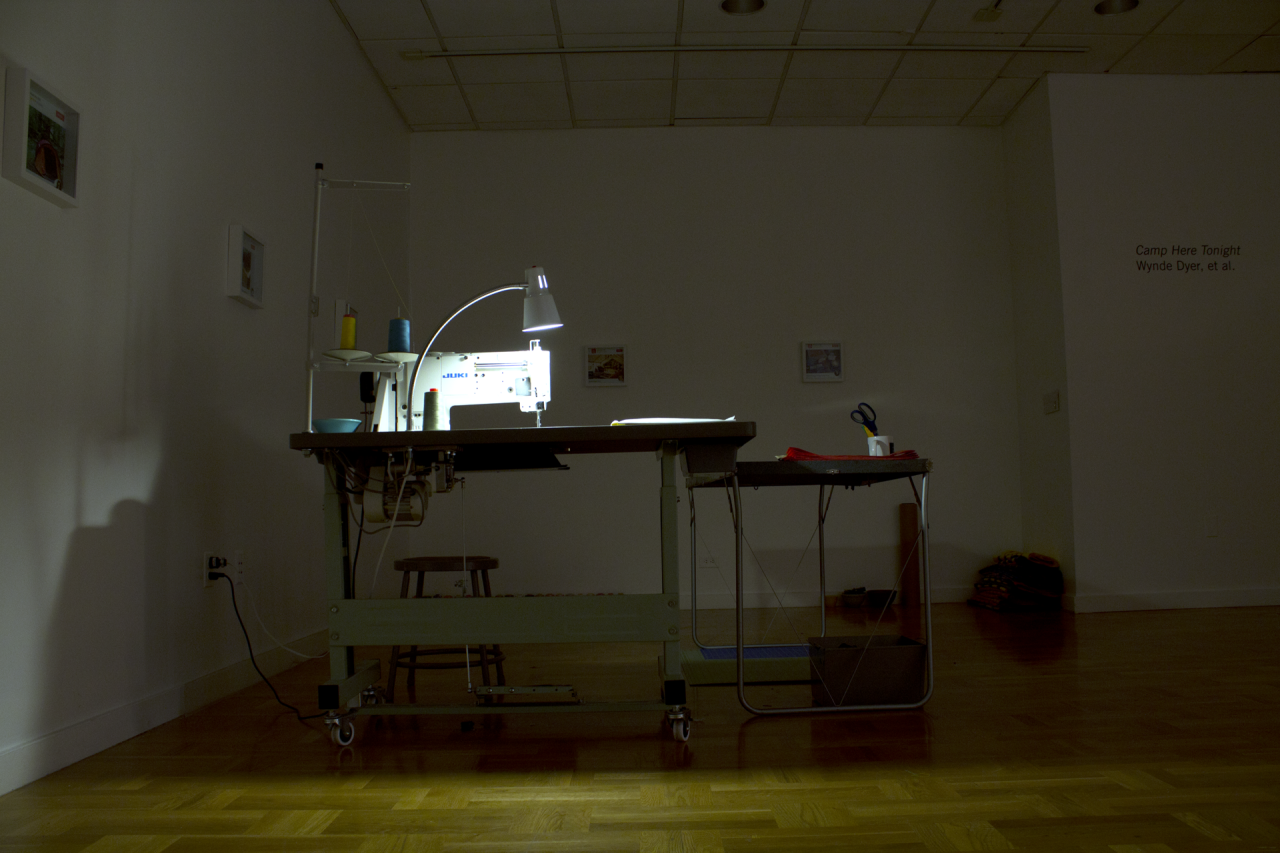 October 5 - 27, 2016 | Littman Gallery
Reception: Thursday, October 6, 2016 | 6 - 8pm
Curated by Maggie Heath
Portland is in the midst of of an unprecedented housing crisis.
There are currently more than 150,000 cost-burdened renters at risk of displacement, and more than 4,000 people sleeping on the streets and in shelters each night. Meanwhile, there are at least 1,600 illegal short-term housing units –including back yard tents for rent, advertised on Airbnb. Portland Housing Bureau Director Kurt Creager estimates just one-third of all Airbnb rentals deplete Portland's city's affordable housing stock to a net loss of $380 million. In November, voters will vote on a $258 million affordable housing tax projected to create only 1,300 units of long-term housing for Portland's most low-income citizens, leaving the city with a still-wide deficit.
Simultaneously, Portland city leaders continue to condone civil rights-violating sweeps upon houseless populations, all the while deploying slim to no enforcement towards Airbnb. The self-serving goals of monied interests time & time again trump basic human decency, as most recently evidenced by Council's 3-2 vote in support of developer Homer WIlliams proposal to convert a city-owned industrial site into a warehouse for houseless citizens and their transition services.
These are complex problems that require complex solutions. Wynde Dyer's Camp Here Tonight –a social justice-themed installation of tarp quilt tents and 200 limited-edition hand-cut tarp quilt signs for a corresponding campaign –does not espouse to solve these problems. Instead, Camp Here Tonight presents a simple tool that can be used by everyday citizens to mitigate further harm to Portland's friends and neighbors who don't have roofs over their heads.
Camp Here Tonight asks a series of big what-ifs:
*What if every willing & able property owner engaged in an act of civil disobedience by temporarily hosting a houseless guest in their backyard?
*What if all it took was private landowners saying, 'Why is it okay to rent a tent for capital gain on Airbnb, but it's not okay for me to help my fellow human for free by hosting them in my backyard?'
*What if everyone who was willing to host a houseless guest posted a Camp Here Tonight sign in their front yard and houseless individuals & hosts could self-select based on proximity and compatibility?
*What if the City of Portland, with its notoriously poor enforcement efforts, couldn't ever possibly crack down on all the Camp Here Tonight hosts because, just like Airbnb, there are simply too many people participating?
*Even better, what if Camp Here Tonight hosts co-opted the Airbnb platform to advertise their willingness to host houseless guests for free? What if we built our own not-profit-seeking version of Airbnb that would enable hosts & houseless guests to find, review, and rate one another? What if we could solve this problem, ourselves, directly, human-to-human, rather than relying on nonprofits & social service agencies, or waiting for the slow, and often erratic, moving vehicle that is city government?
Wynde Dyer (1980) is a process-based, community-engaged conceptual artist currently living & working in Portland, OR. Her work is concerned with representations and transformations of physical and psychological space, specifically as these transformations relate to overcoming personal and societal trauma. Dyer has shown widely throughout the Pacific Northwest, and has been the recipient of grants through the Oregon Arts Commission, the Regional Arts and Culture Council, and the Ford Family Foundation. She was the founder & creative director of Golden Rule Gallery, and is currently an artist-in-residence at Hazelnut Grove, a democratically-run intentional transitional community for displaced Portlanders along N. Greeley Ave.
wyndedyer.com
instagram.com/wyndedyer
#campheretonight