Do You Believe in the Bystander Effect? | Genevieve Goffman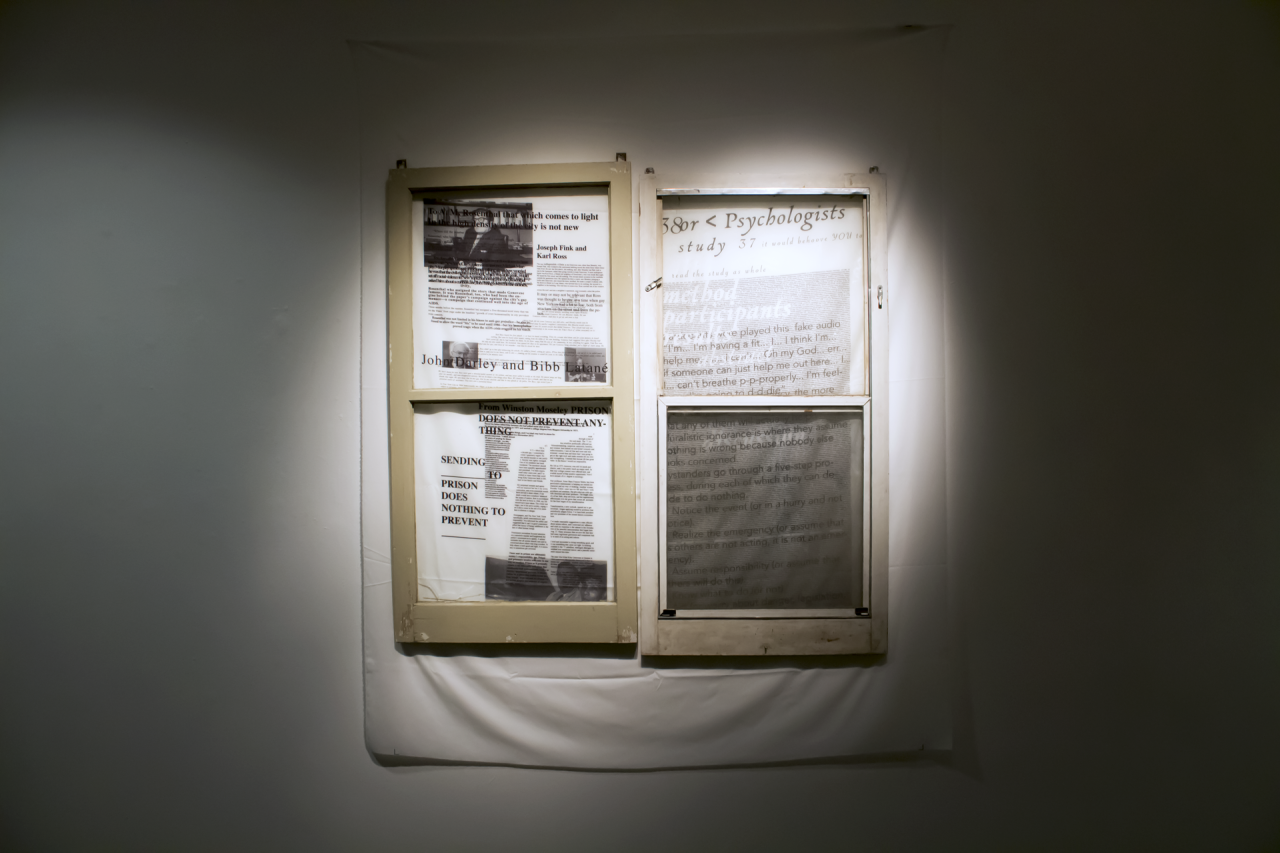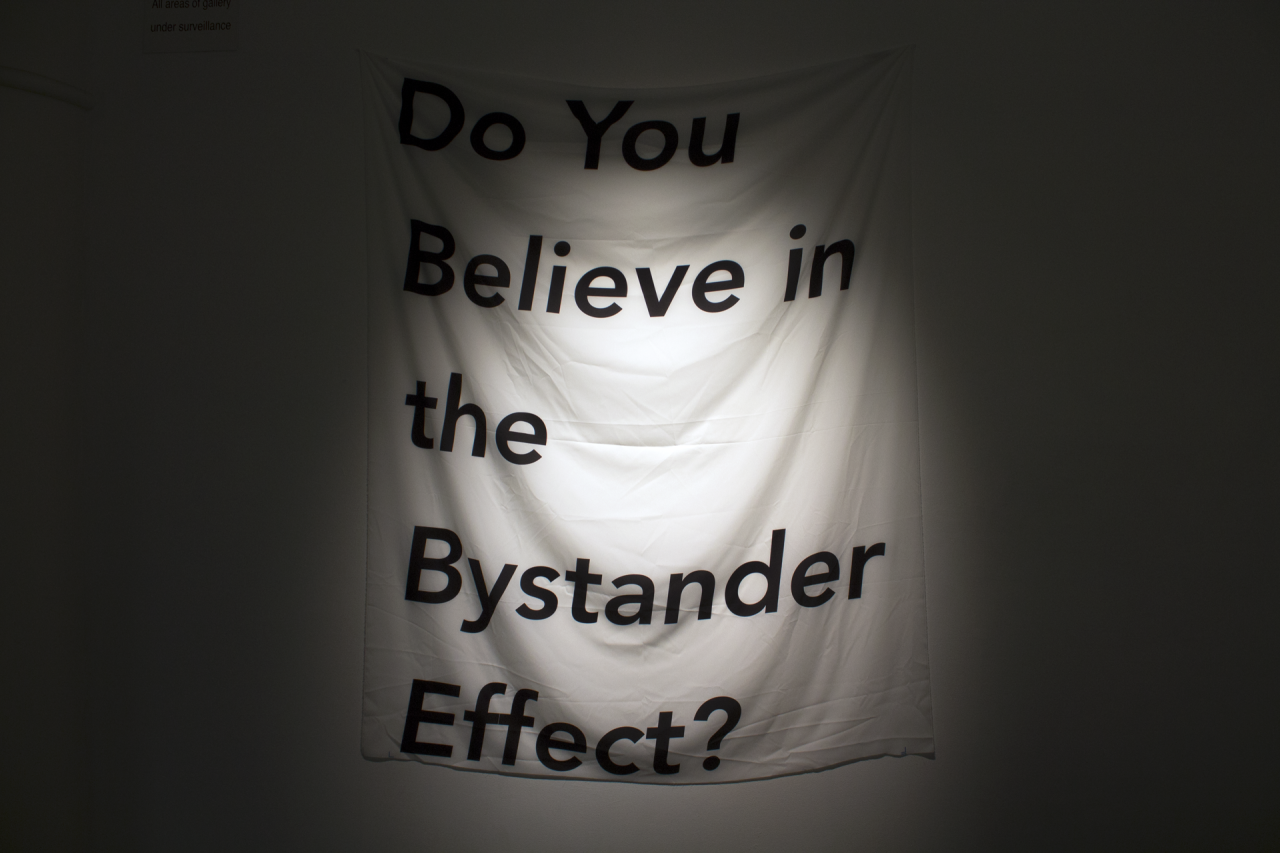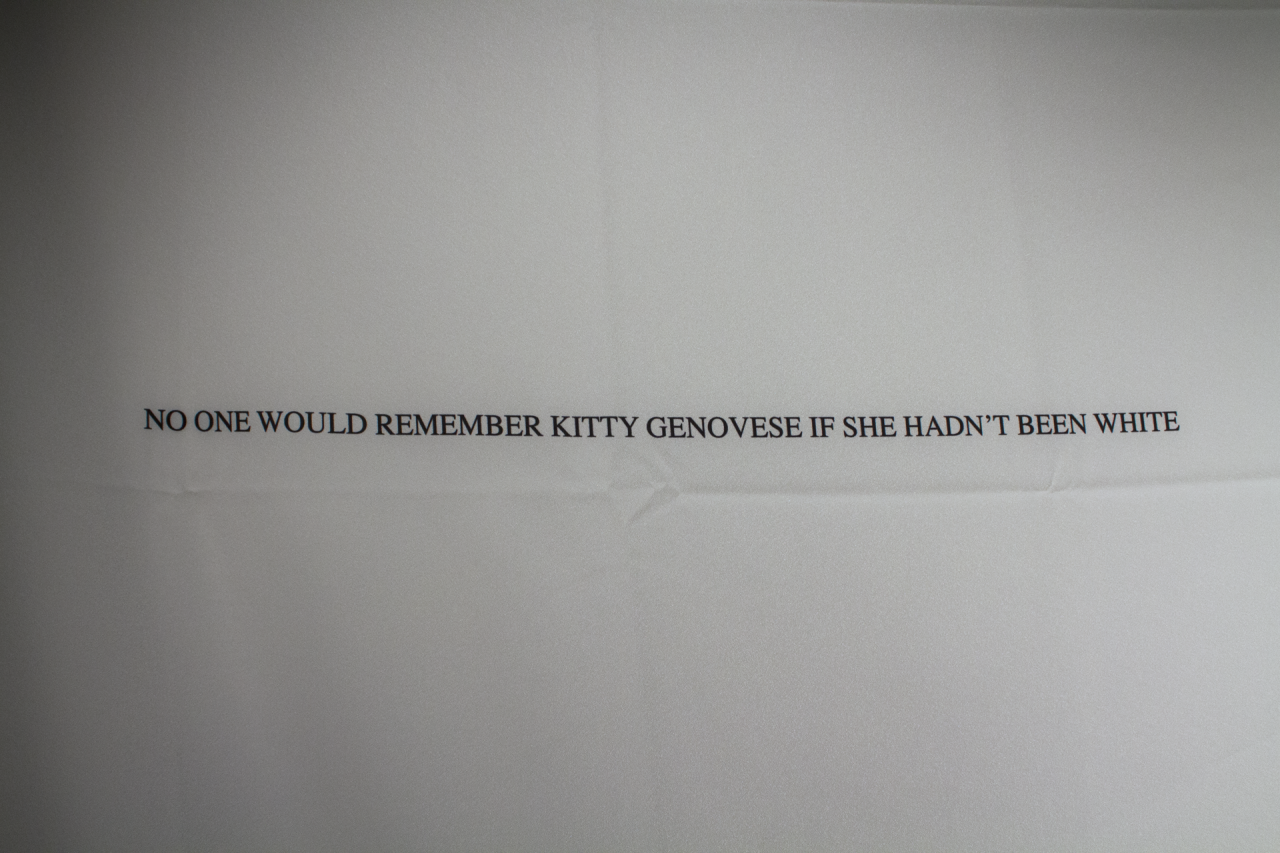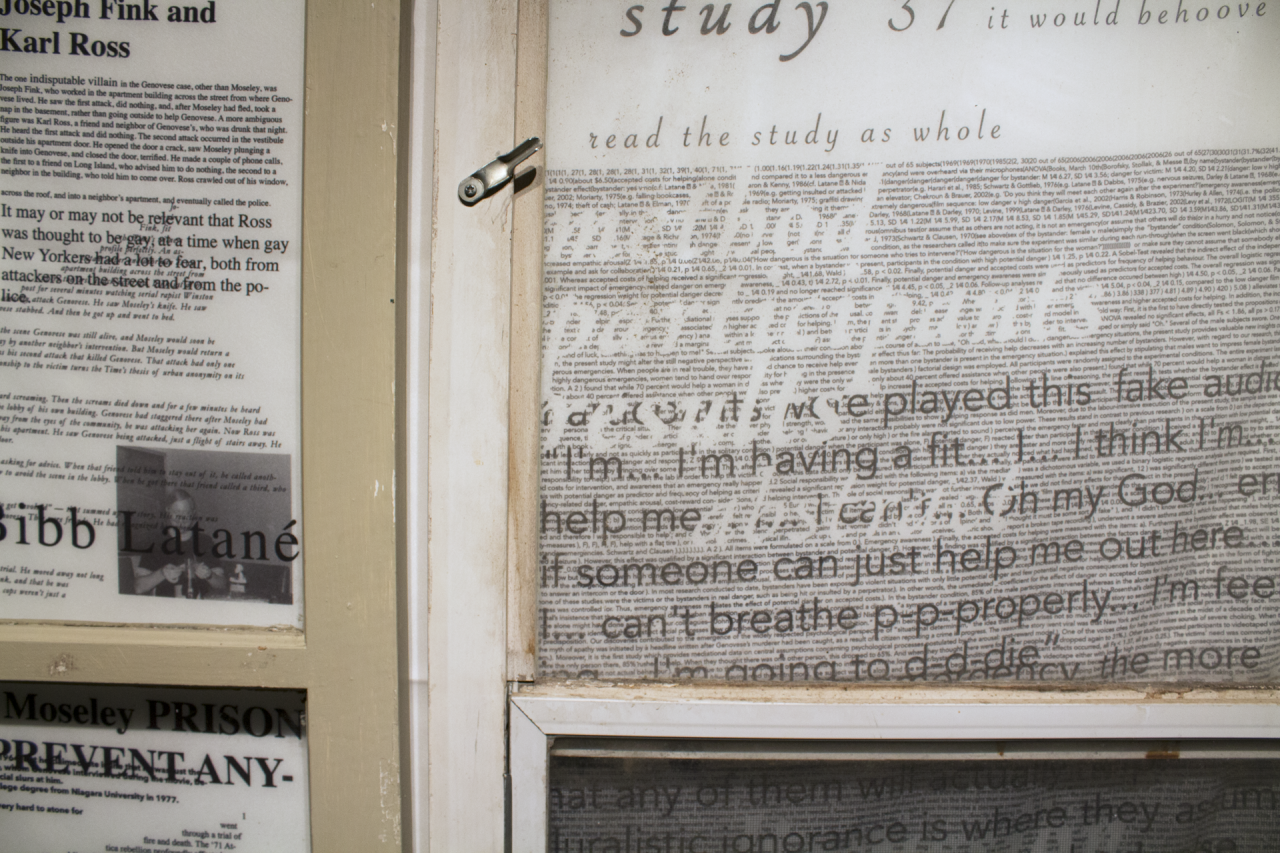 September 6–27, 2016 | White Gallery
Reception: Wednesday, September 7, 2016 | 6–8pm
Curated by Chloe Thompson
The artist would like to ensure that the viewers are aware that the work contains references to r*pe, violence against women, homophobia, anti–Black racism and anti–Semitism. The artist made this work specifically to contend with these issues, and aims to create work that does nothing to further perpetuate any personal or institutional trauma. However since this is a public transitory space and even a warning can not always prevent the effects of viewing traumatizing material, the artist asks the viewer not only proceed with caution but also hopes to take full responsibility for the harm her work might cause.
Do You Believe in the Bystander Effect? is the presentation of a small body of research. On the surface, it is a catalogue of the jumbled information available on the tragic and tragically misreported murder of Kitty Genovese, one that attempts in particular to trace the interlaced vines of convoluted racism, homophobia, gendered violence, fear and shame that shape the story.
The murder of Kitty Genovese laid the ground work for an entire school of psychological thought, and goaded the state into the creation of the 911 emergency call line, further cementing the mentality that ascribes public safety purely to state intervention. Although Do You Believe in the Bystander Effect? is nominally a question, it is not a project focused on the clear exchange of information between artist and audience. It hopes to be a forceful argument against reliance on the state, which is often the root of the fear and misinformation that prevents bystander from acting.
Genevieve Goffman is an artist living in Portland, OR. She graduated from Reed College, and her work has been shown in S1, Melanie Flood Projects, and HQHQ. Much of her work involves the finding and reorganizing of fragments, in the hopes of comparing the stories that are remembered to those that fall through the cracks.