The Information & The Inspiration | Jeremy Okai Davis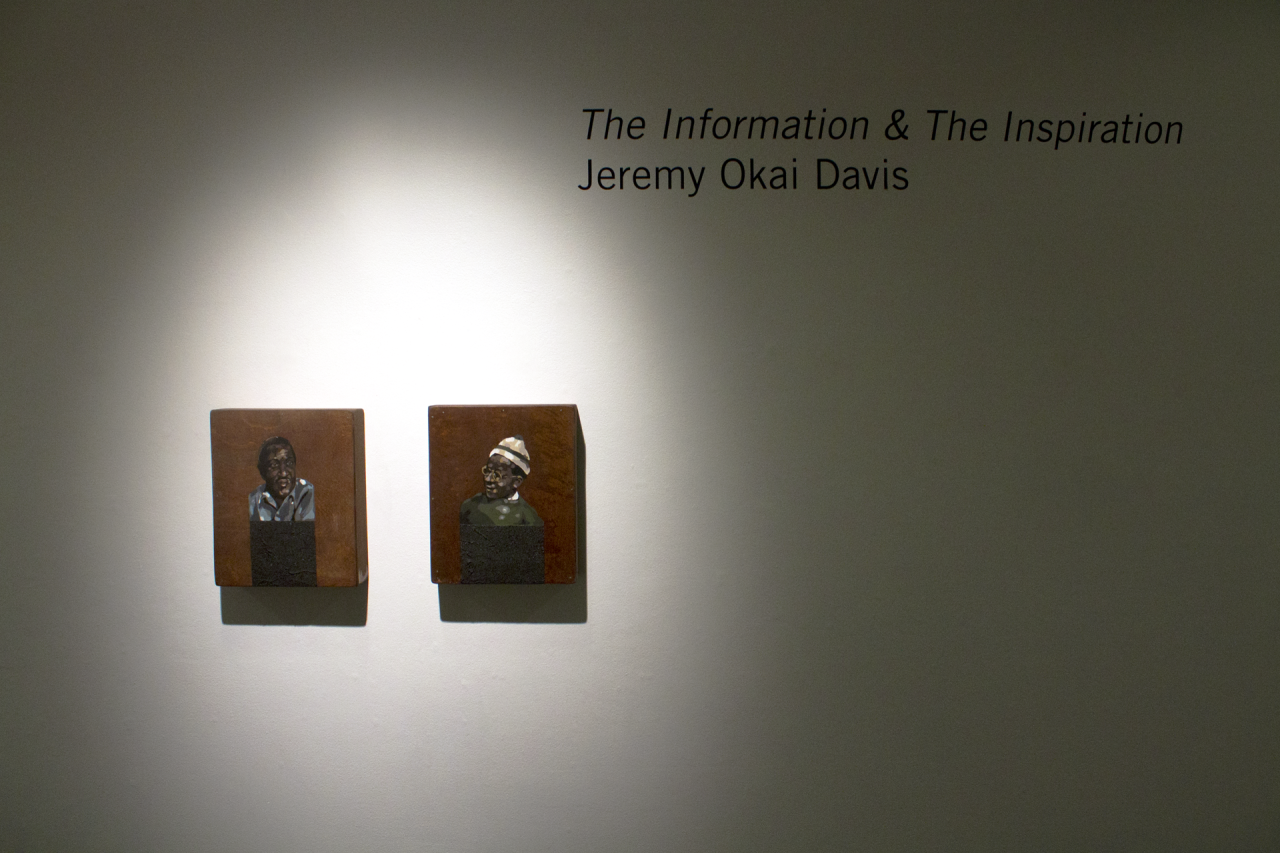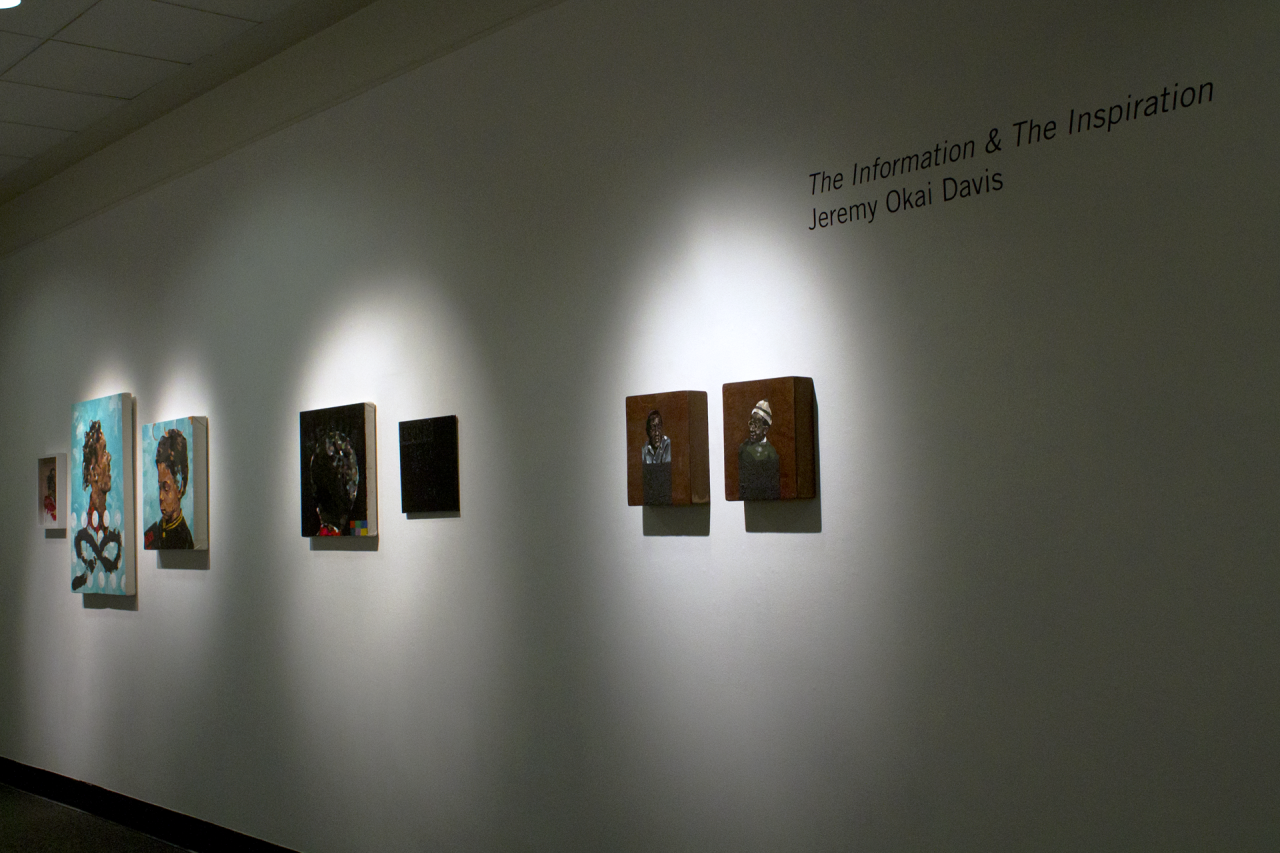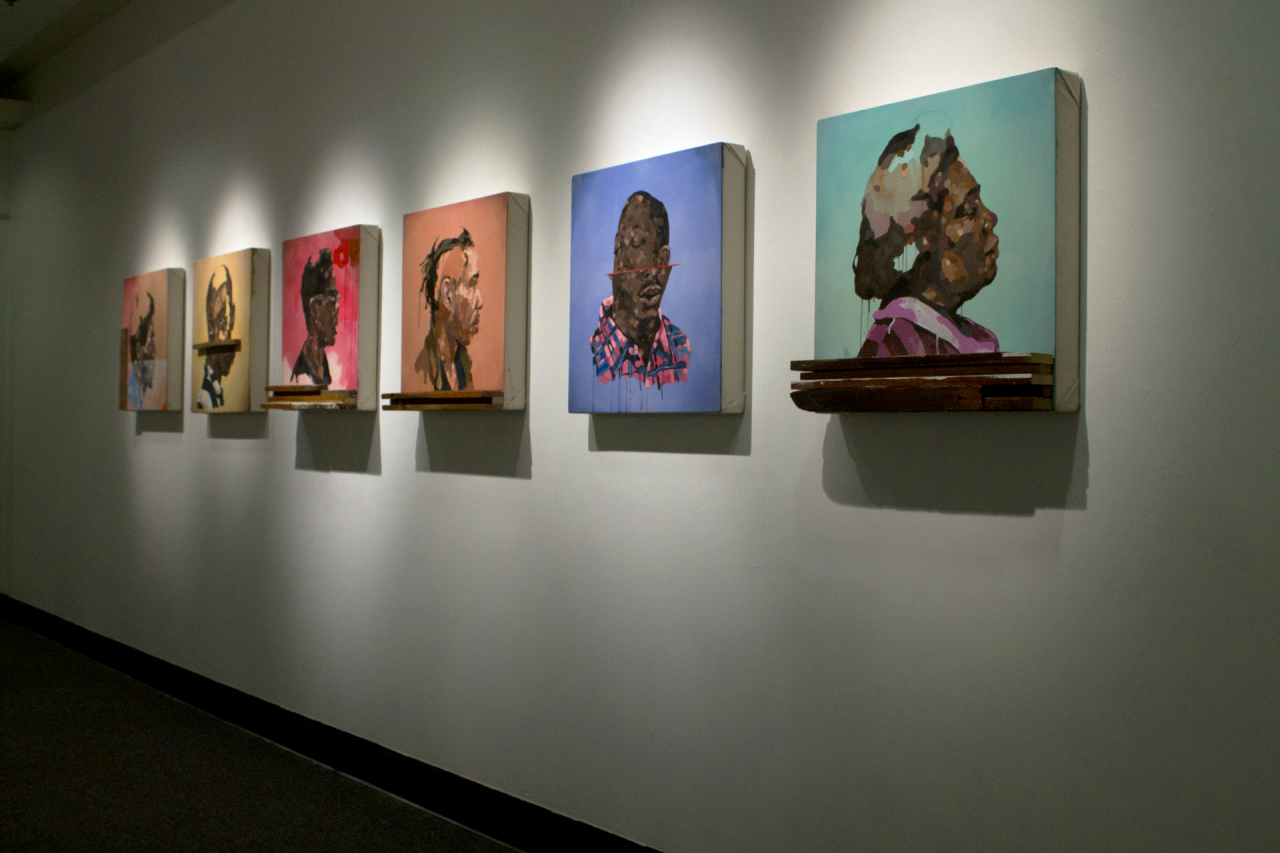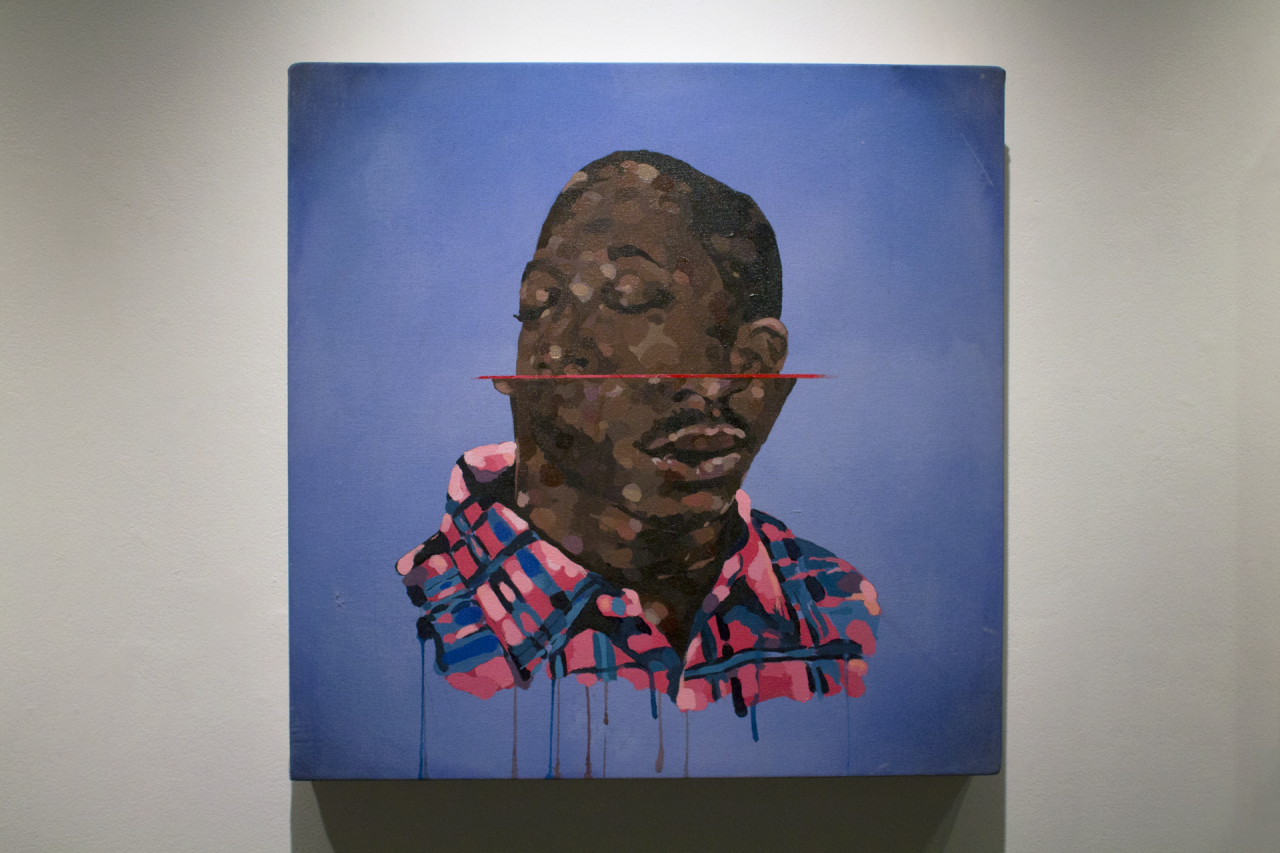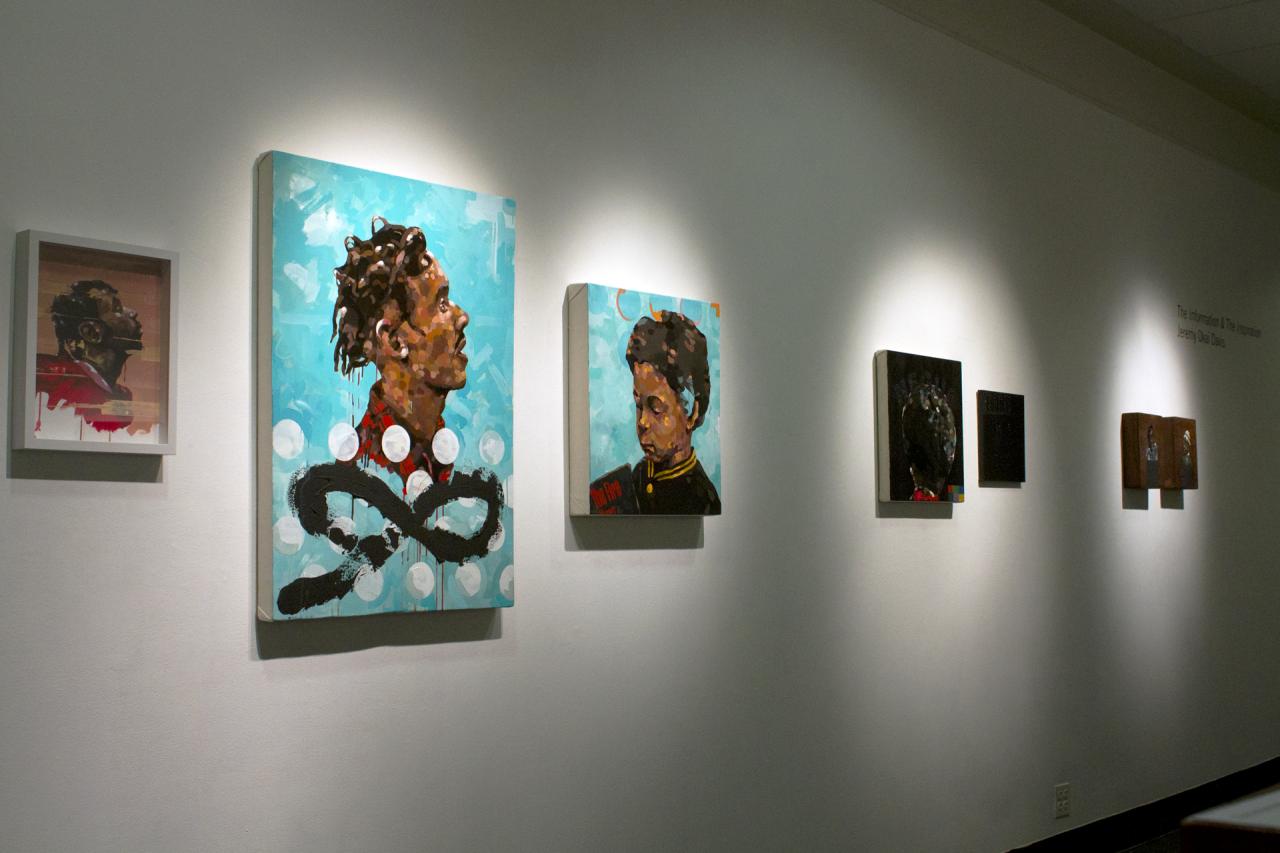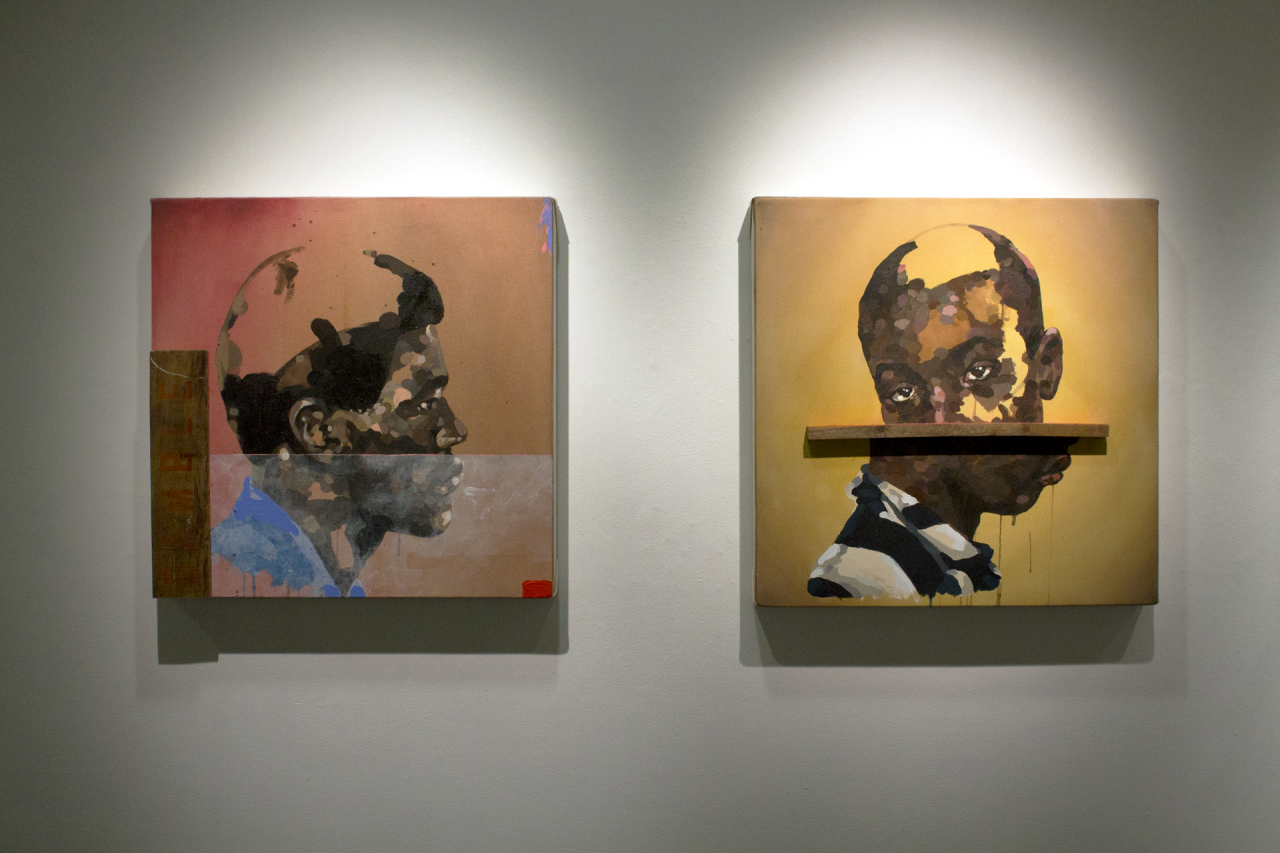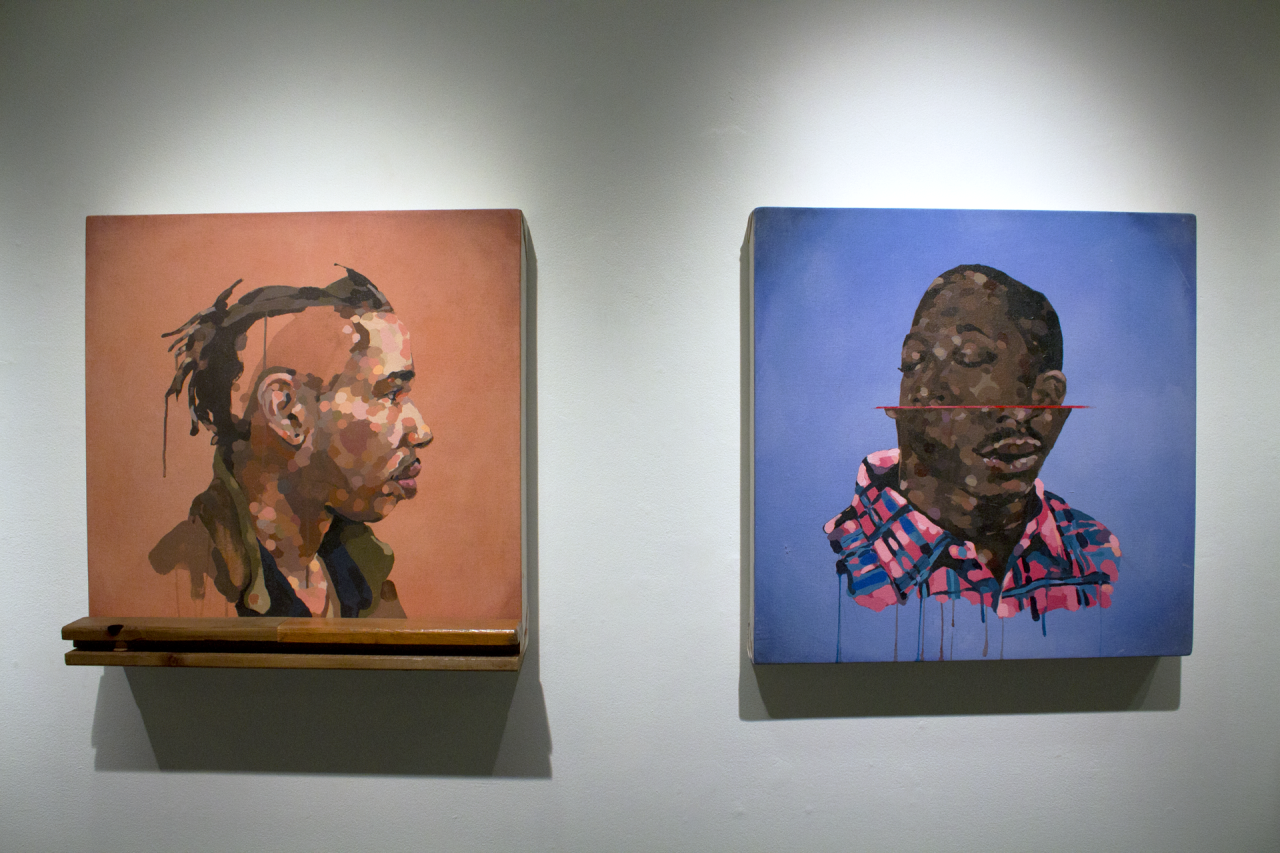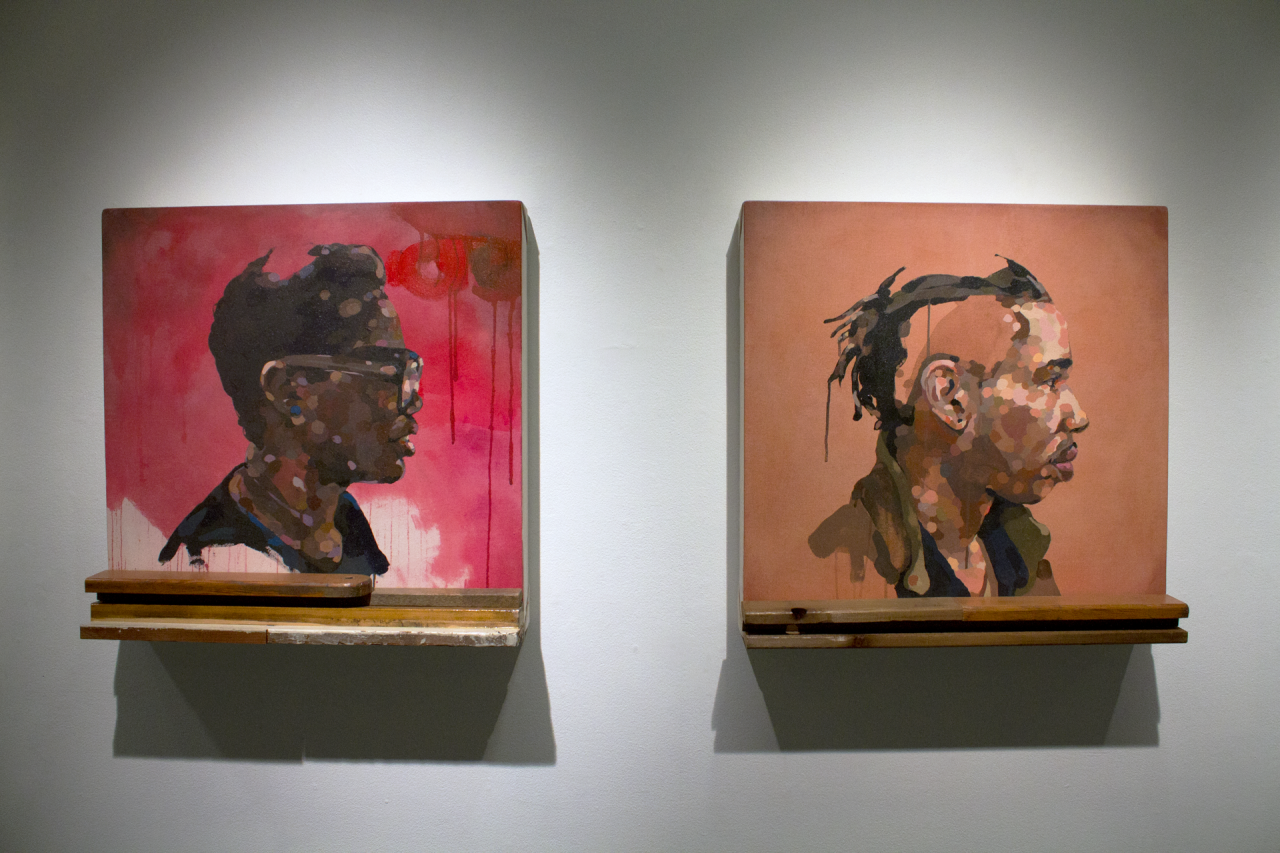 March 3–31, 2017 | White Gallery
Reception: Friday, March 10, 6–8 pm
Curated by Paul Maziar
This series of paintings by Jeremy Okai Davis (Born 1979, Charlotte, North Carolina) addresses social constructs as they relate to African-American life.
These paintings are part of a ongoing series that attempts to address, in a forward thinking way, the lack of representation of African-Americans on gallery walls. By looking into the past at artists, activists and people that have experienced injustices along with current artists, Davis hopes to renegotiate the way we view black faces on a daily basis. The re-purposed wooden three dimensional elements represent enduring strength and the beauty that comes out of struggle. Davis' fidelity to his subjects make them feel alive without being too literal. His experimenting with different perspectives and paint application offers an attempt to view the subjects and paintings in a unique way.
Jeremy Okai Davis lives and works in Portland, OR and is a 2017 RACC Project Grant Recipient.