Windows 2k16 | Grégory C. Brunet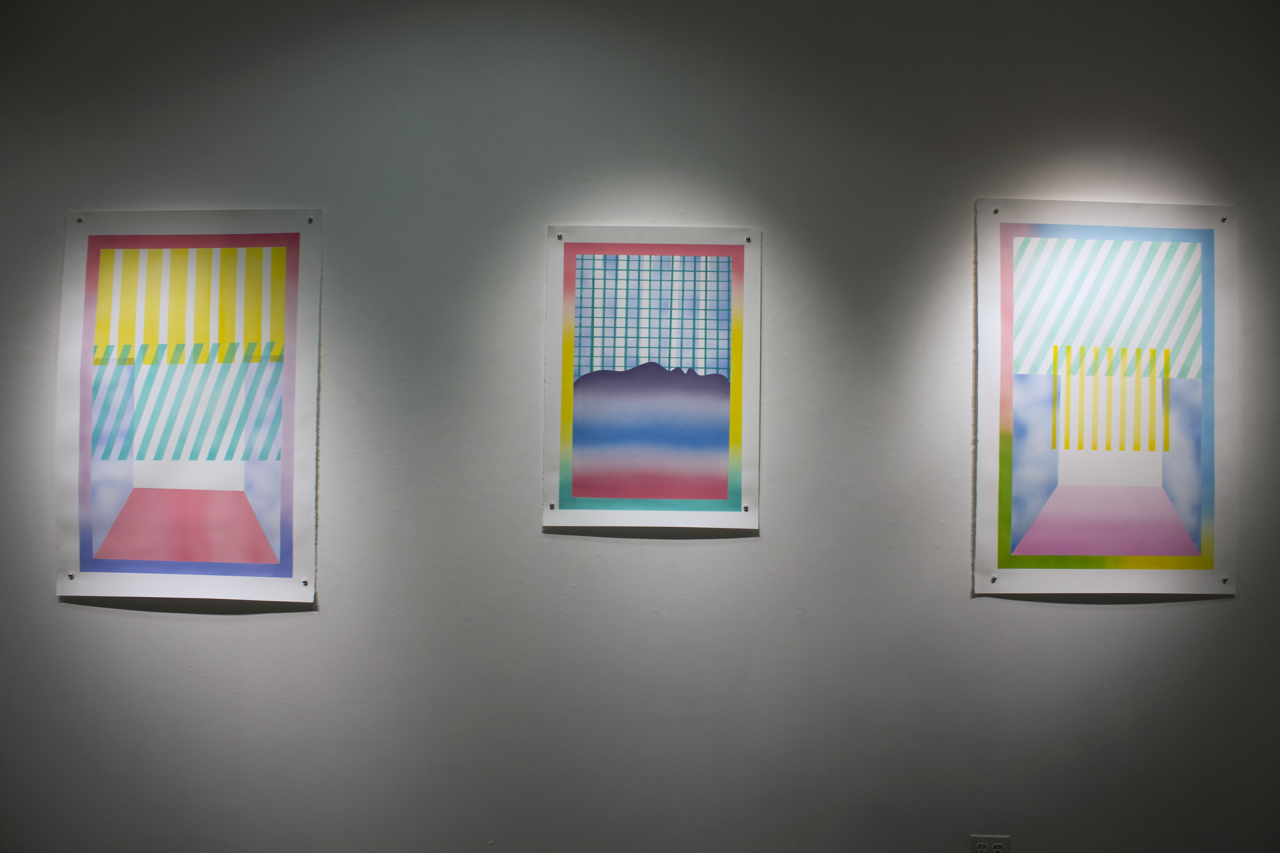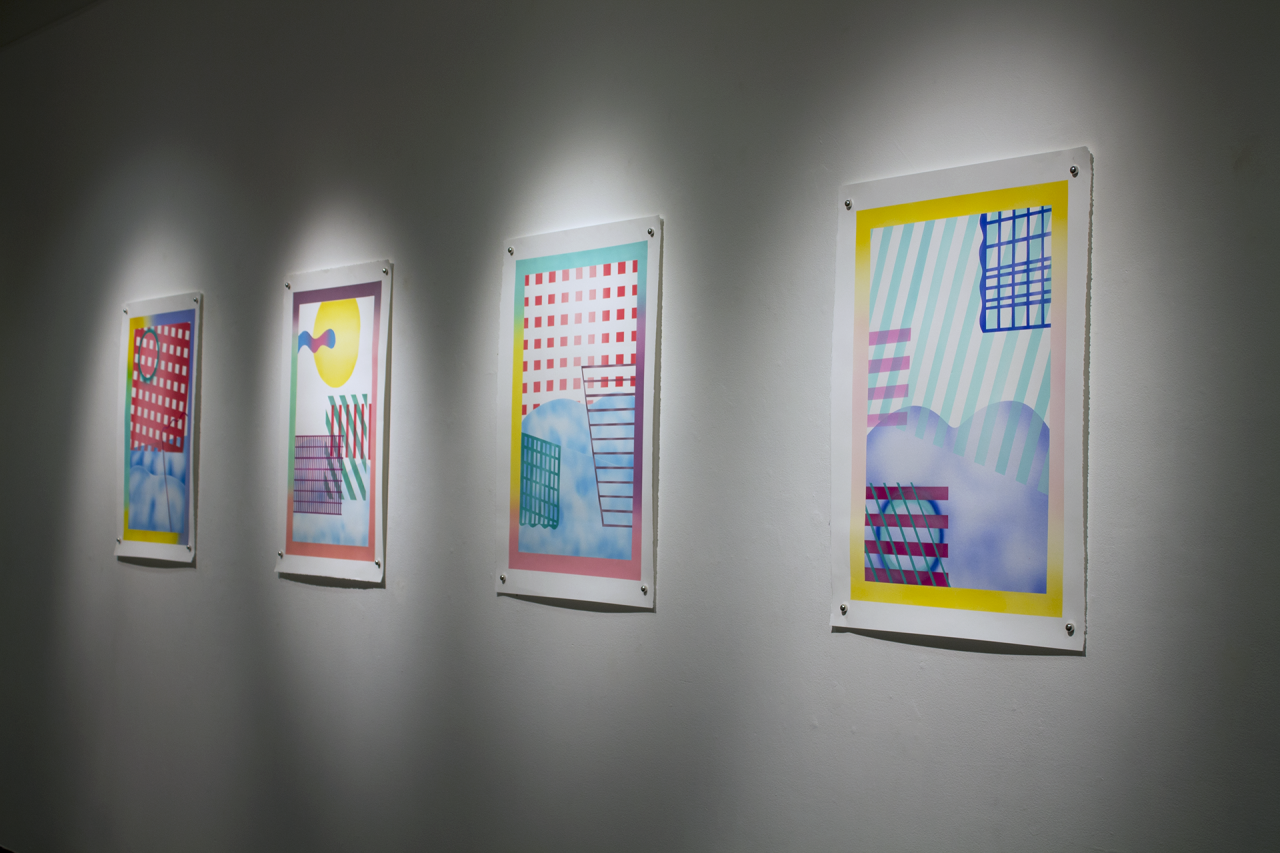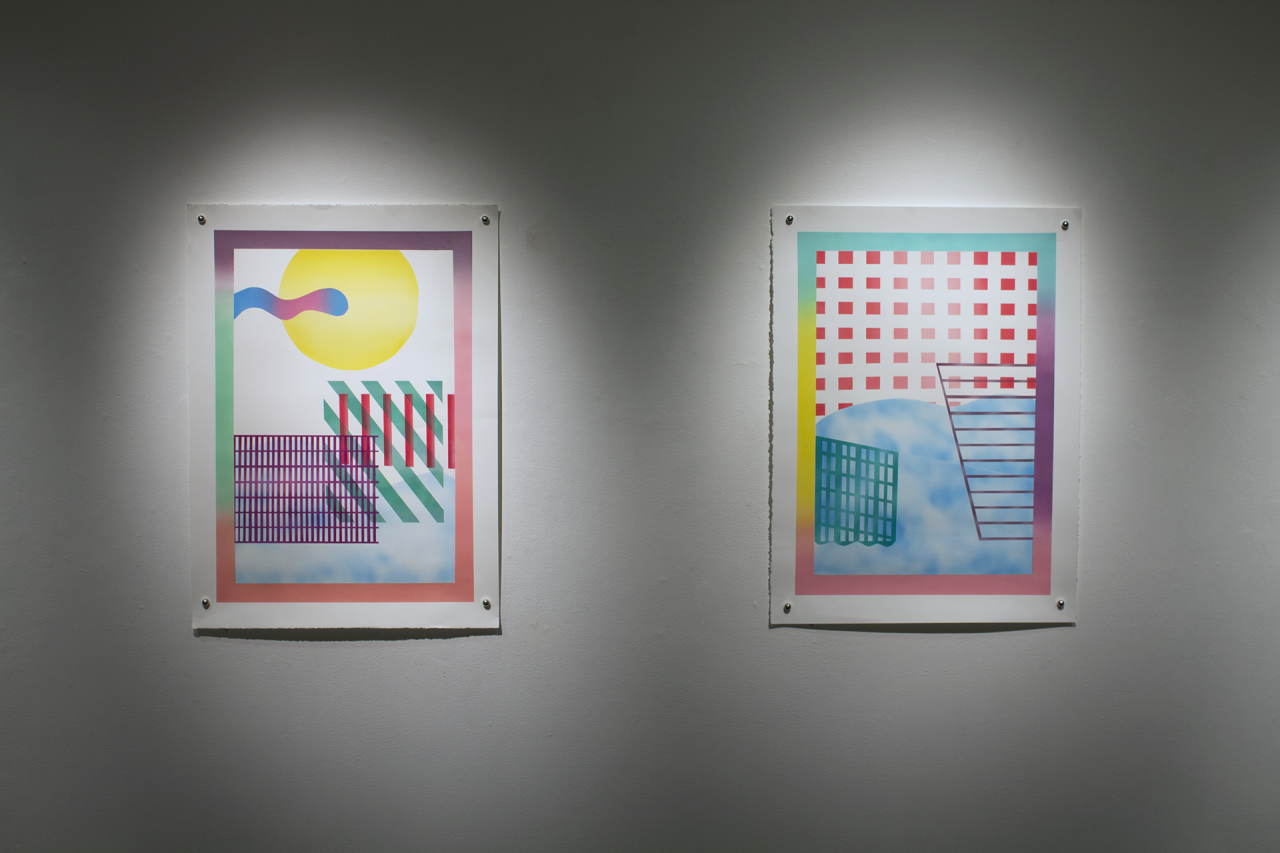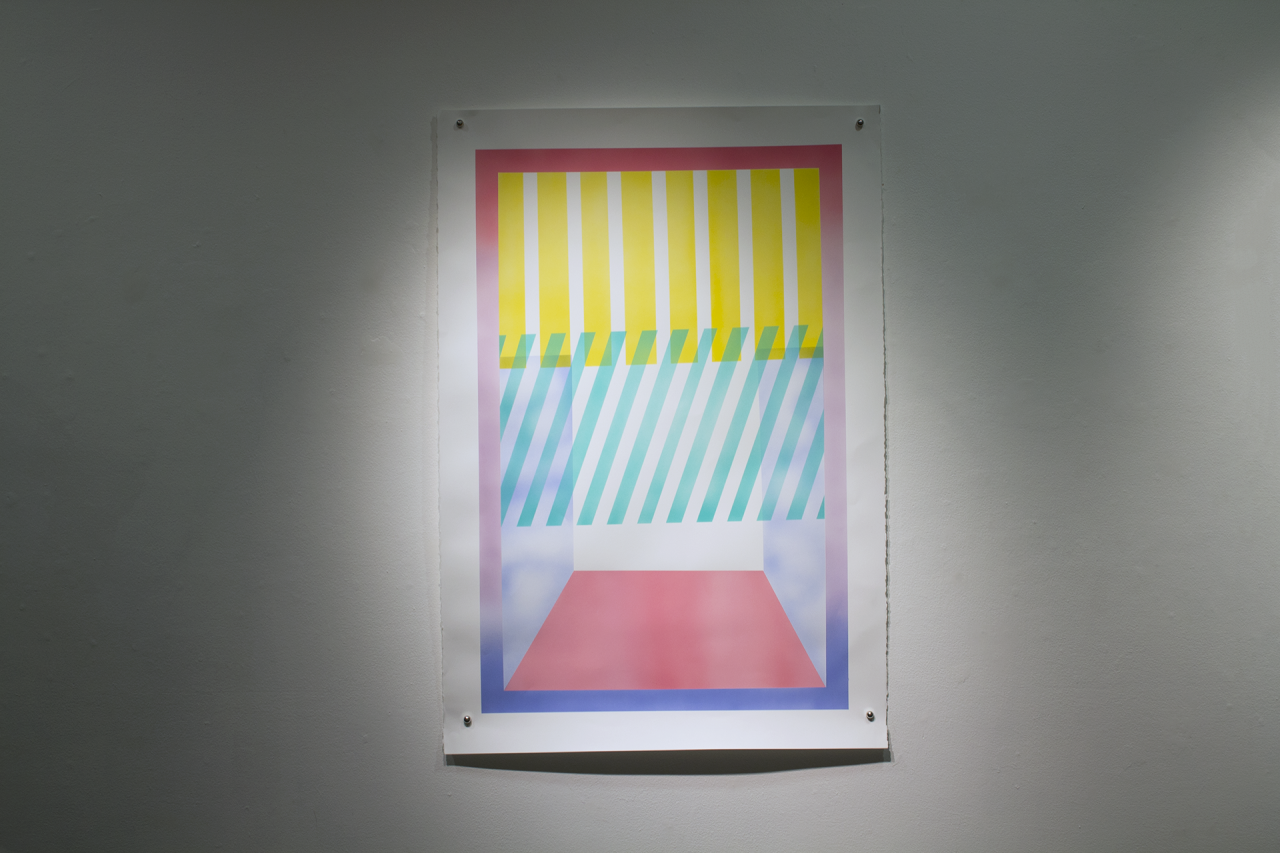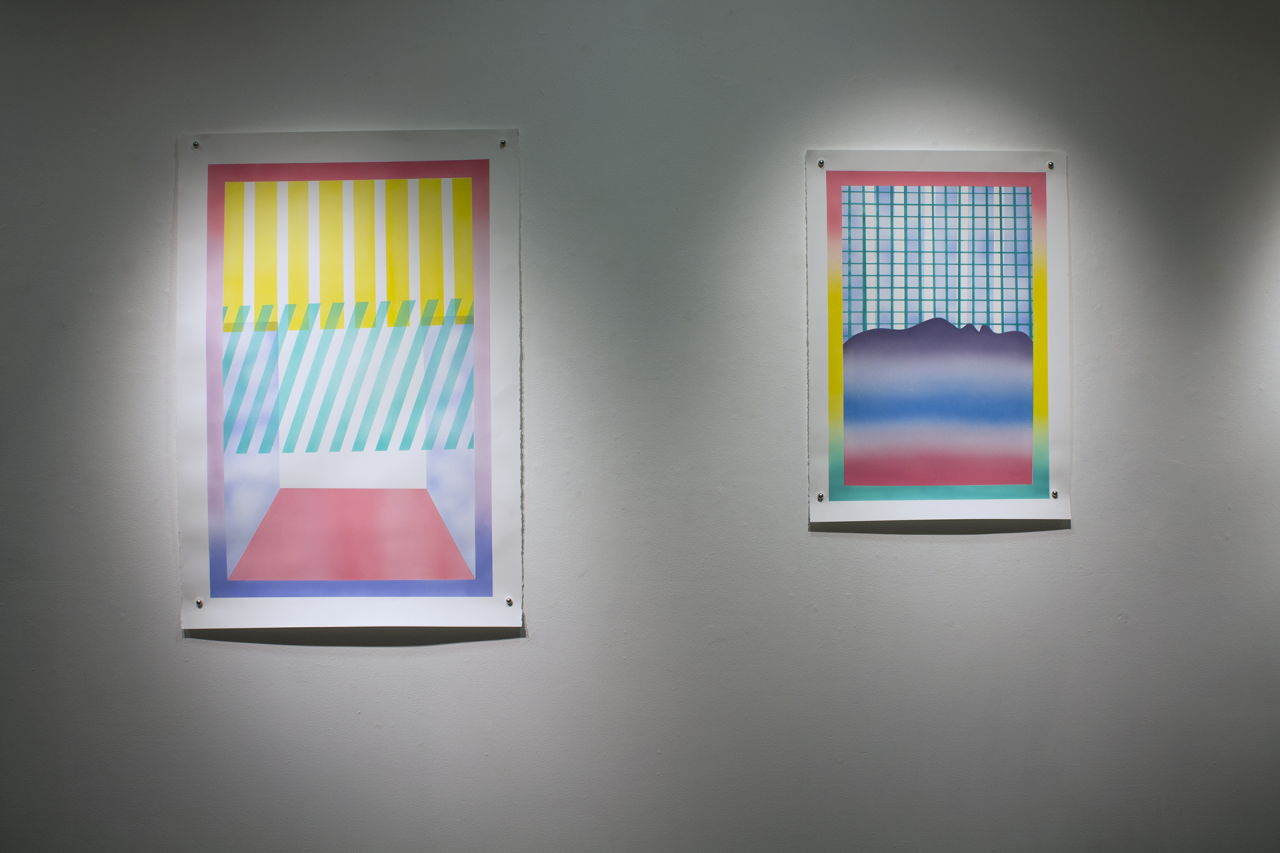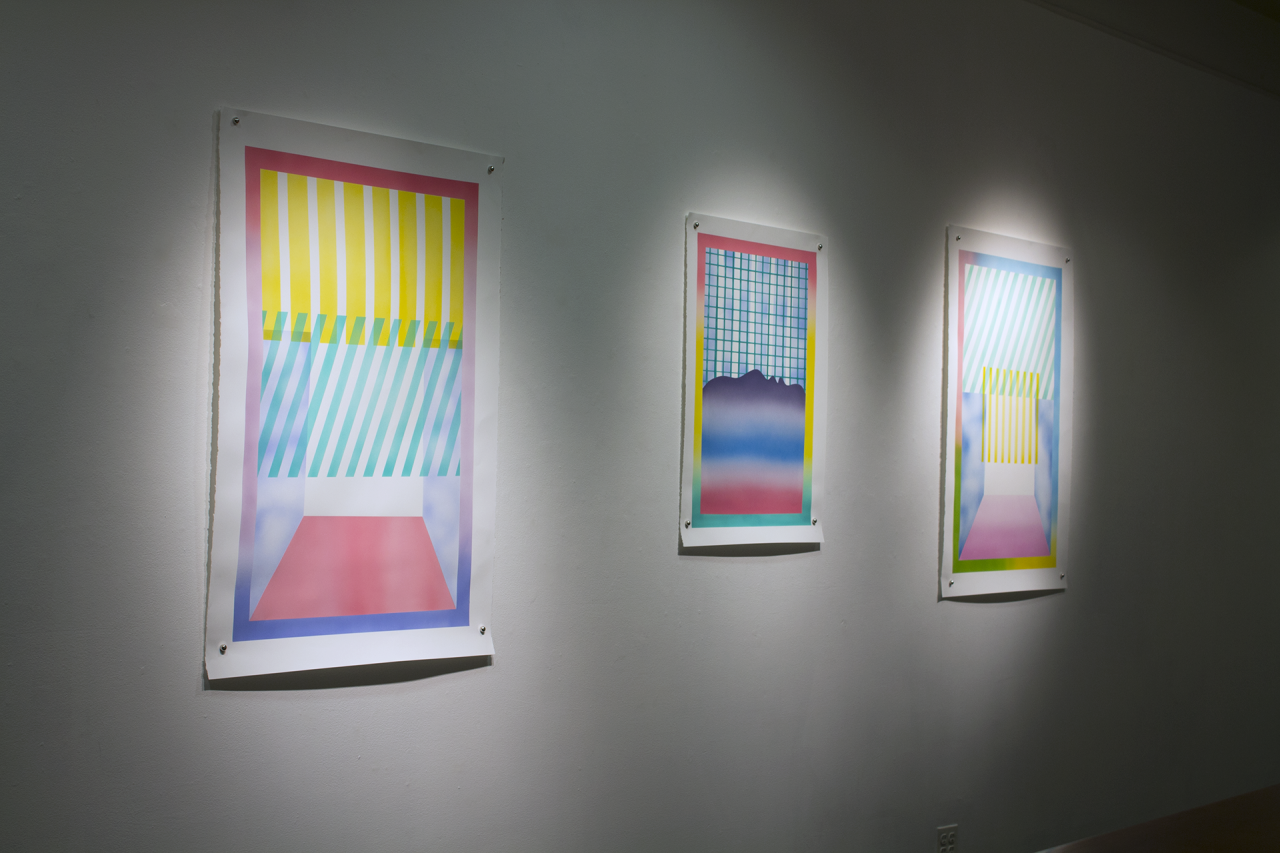 October 31 - November 25, 2016 | White Gallery
Reception: Saturday, November 5, 6–9pm
Curated by Carlin Brown
I am part of the generation "Y," the one that grows through the Simpsons, Nintendo and the beginning of Internet. This generation is also called the "Net generation" or "digital native." This period is particularly interesting to me since this is the first where the youth has grown to a profusion of screens and digital image. In our current era we are still feeling this legacy: Ninja Turtle, saturated color, 8-bit video games, Windows 95, Wolfenstein and 3D wallpaper are now icons of a certain time, just like mythology belongs to the ancient times.
This fertile ground is my main source of inspiration. I wish through my art appropriating the clichés related to this genesis. I dissect these famous icons to integrate them as fragments within a new space-the art world. The canvas becomes a pretext referring to the screen where all my influences build an abstract vision of the above-mentioned symbols.
My technique is based on software like Illustrator and Paint where you can cut, copy and paste. The hand becomes the machine and the mind blends with the canvas. As a result, the mixing of altered referents creates complex visual combinations where bearings and avenues meet and blur to create new interpretations and understandings.
Grégory C. Brunet (b. 1986, Montréal, Canada) is an artist living in Montréal, Canada. He received his BFA in visual and media arts from the University of Québec in Montréal (UQÀM) in 2012. He has down in one-person exhibitions at Le Lobe (Chicoutimi, QC), and at Seigiorial Gallery (Chateauguay, QC). Recently he has been shown along other artists at Arcadia Gallery (Toronto, ON), Risley Gallery (Copenhagen, Denmark), Les Docks (Paris, France) and Steinsland Berliner (Stockholm, Sweden). He co-founded in 2008 Sauce à Part a place of study and artistic experimentation putting emphasis on screen-printing.
gregorycbrunet.com